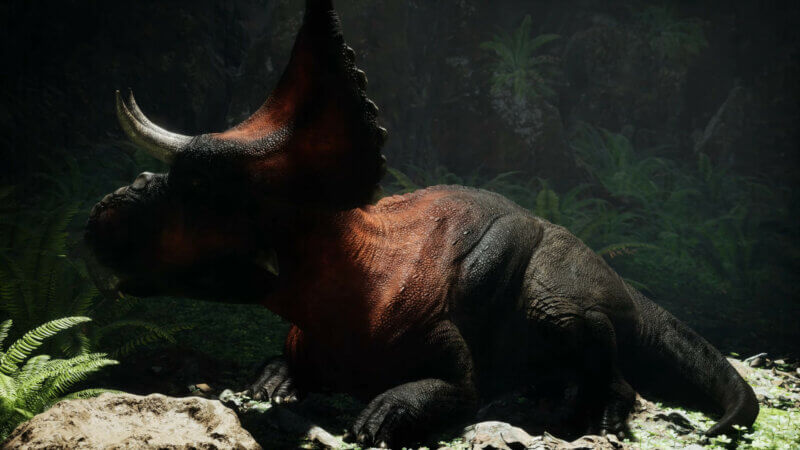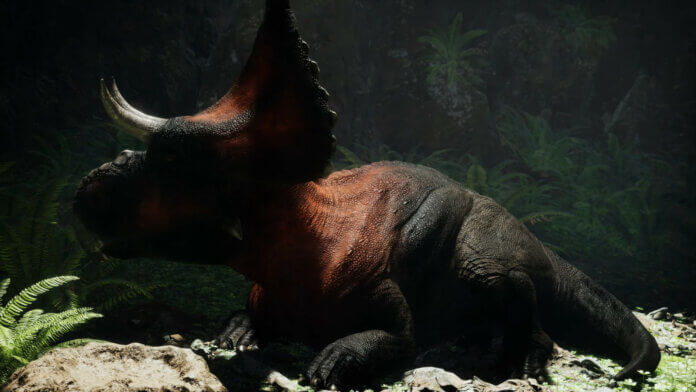 After a few months of silence around the dino-shooter Instinction, the developers have now released a new video for the game.
In this video, a new dinosaur is introduced, which looks quite similar to the popular Triceratops.
New addition to the bestiary
The video shows a Diabloceratops Eatoni, a herbivorous dinosaur that is quite popular among fans because of its whimsical appearance.
The clip, which lasts less than a minute, shows the animal in a cave system and also gives a brief glimpse of the soundscape.
The fancy pictures are made possible by the use of Unreal Engine 5, though it's not quite clear yet if this is real game graphics.
But the dinosaur is certainly nice to look at!
For the future, the developers have announced more reveal videos for Instinction, each of which will be shown in a different setting, representing locations from the game.
These animals will appear in the game
From previous videos and screenshots, we already know some other animals that will make their appearance in Hashbane Interactive's dino-survival shooter.
Among them are the Carnotautus, various raptors, the Spinosaurus, the Mosasaurus, a pterosaur and, as one of the few mammals, the primeval Smilodon.
So now we can add the Diabloceratops to this list – and according to the announcement, there will probably be a few more.
The Steam page for the game is also available now, so you can add Instinction to your wishlist – but there is no information about a release date or anything else at the moment.