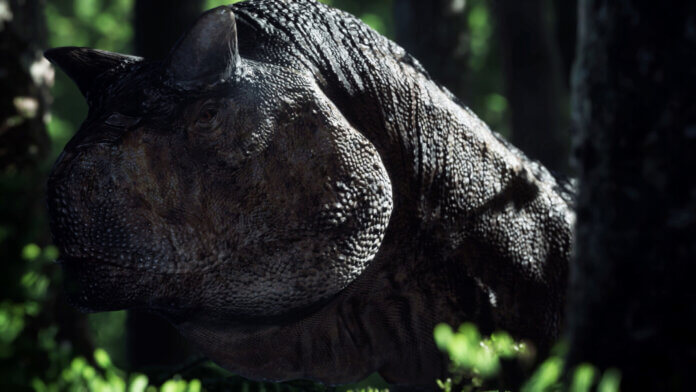 In a new, albeit short video, a new dinosaur for the survival shooter Instinction has been introduced. The first carnivore in the introduction round goes by the name Carnotaurus.
Horned carnivore up close
Well, that the dinosaur will appear in the game, we actually already know since the first concept trailer that was released in early 2021.
Pretty much at the end, the silhouette of the horned carnivore appears.
However, the new reveal trailer shows Carnotaurus sastrei once again in all its glory, rendered in Unreal Engine 5 and in a very coherent forest environment.
After Diabloceratops, it is the second short trailer on the latest technology that we get to see.
The shooter received funding in April 2022 and the developers now have the possibility to maintain a larger team working on the game.
However, there currently is no release date for Instinction.