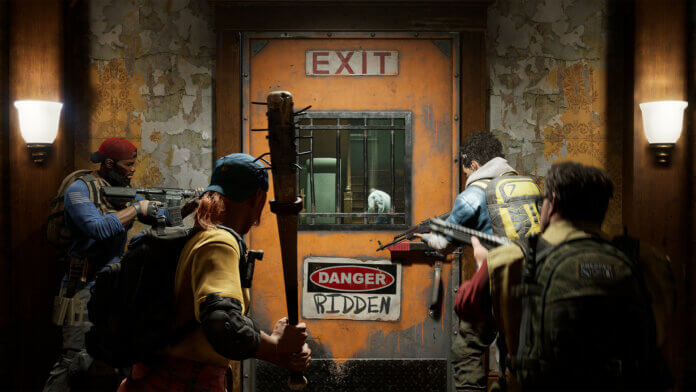 A little over a year after Back 4 Blood was released, the game is done and finished. The developers have now announced that they are going to work on the next game.
We have summarized all the info for you!
Back 4 Blood is finished
In a statement, developer Turtle Rock Studios announced that there will be no more new content for Back 4 Blood.
What an amazing year 2022 was for us. First off, we wanted to thank all of you for making Back 4 Blood what it is today. With three expansions – Tunnels of Terror, Children of the Worm, and River of Blood – we've traveled on a fantastic adventure together beyond the walls of Fort Hope. This phase of our war against the Ridden now comes to a close.
– Turtle Rock Studios
The statement goes on to say that the game will continue to be available and playable, and will continue to be part of promotions like PlayStation Plus Extra and Xbox Game Pass.
The developers also want to stay in contact with the community.
The reason for finishing work on Back 4 Blood, according to the announcement, is to focus on a new game. And the studio is simply too small to work on a new game and content for Back 4 Blood at the same time.
Turtle Rock Studios is actually pretty small for a studio making AAA games. We don't have quite enough folks to continue working on Back 4 Blood content while we spin up another game – yes, another game! Given this, it's time for us to put our heads down, get back in the lab, and get to work on the next big thing.
– Turtle Rock Studios
However, there is currently no information on what this "next big thing" could or will be.
Review of Back 4 Blood's development
On October 12, the new title from the Left 4 Dead-Developers was released and set out to continue the genre and also the legacy of the franchise.
Three expansions then followed over the course of 2022. The Tunnels of Terror DLC was released in April, followed by the Children of the Worm expansion in early September and the River of Blood DLC in December.
These expansions added a new difficulty level, map expansions (Ridden Nests), story elements, new acts and maps, and finally a new enemy type.
Of course, there were also some new cleaner characters and each update additionally added to the game's arsenal of weapons.
How successful was Back 4 Blood?
While many reviewers were quite favorably disposed towards Back 4 Blood and the ratings were quite positive, many gamers from the community don't see things quite as rosy. The rating on Steam is "Balanced" (~66% of players rated Back 4 Blood positively), although the latest reviews tend to swing in the positive direction (~74% positive).
If you look at the player numbers, however, a pretty clear picture emerges. According to Steamcharts, around 3000 players are currently playing Back 4 Blood on average.
On the other hand, if you look at the ratings and player numbers of the Left 4 Dead franchise, both Left 4 Dead 1 from 2008 and Left 4 Dead 2 from 2009 score with positive ratings of over 95%.
Together, the two predecessors of the developers still come to an incredible 30,000+ players in the 30-day average at the current time (source: Steamcharts).
Thus, Back 4 Blood can't be called a flop, but on the other hand, it probably wasn't a great success either. Especially the comparison of player numbers shows that the attempt to tie in with old successes was probably not very successful.
Thus, this factor was probably also a point that led Turtle Rock Studios to the decision to end the project.