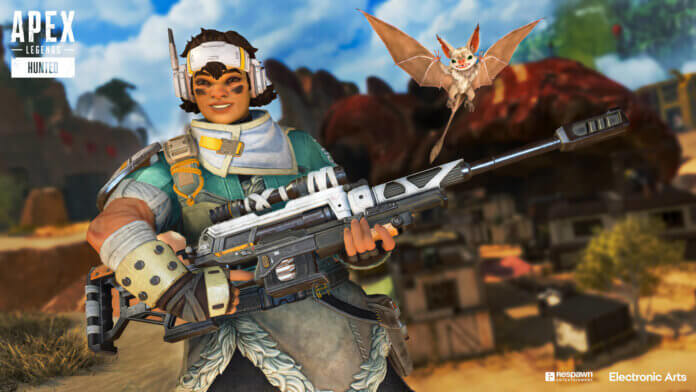 With Vantage, a new legend will enter the scene in Season 14 and strengthen the squad of Apex Legends.
A new trailer introduces the legend and her abilities.
Who is Vantage?
Xiomara "Mara" Contreras was born on an ice planet where she lived with her mother. Later she found out that she actually came to the planet as a prisoner and the ship in charge – the G.D.S. Vantage – crashed.
While exploring the ship, Mara was so badly injured that her mother activated the ship's distress signal and also accepted her re-imprisonment to save her daughter.
Always by her side is a bat named Echo, who at the time brought her whistle to her mother to call for help.
Since then, Vantage has been participating in the Apex Games to draw attention to her mother's unjust conviction while doing what is in her blood – survival!
Vantage's Abilities
Vantage is a more long-range combat oriented character and has a corresponding skill set that fits well with a sniper.
Tactic Ability: Echo Relocation – Vantage's companion Echo flies to a point, which you then move towards with a rake thrust when you have a clear view of him.
Passive Ability: Spotter's Lens – When aiming (unarmed or with scopes), a bullet drop indicator shows where the shots will hit.
Ultimate Ability: Sniper's Mark – Vantage marks enemy targets with her special sniper rifle and receives a damage bonus for herself and her team.
Vantage is part of the new season 14 titled "Hunted".
The new season starts on August 9, 2022.