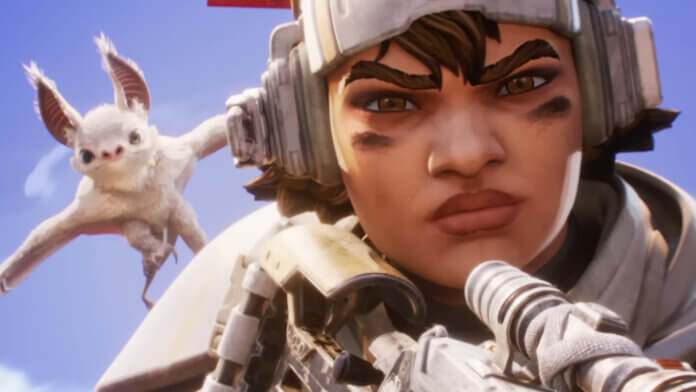 The new season in Apex Legends is here! We have now reached Season 14, which is called "Hunted".
We have summarized all the new features, changes, trailers and other information for you!
New Legend – Vantage
The newest legend in the squad goes by the name of Vantage and is an ace sniper. Her skill set is more geared towards longer distances and plays into the hands of the patient and aiming players.
She also has a little bat companion named Echo with her to assist you!
Read our article on the subject to find out everything about Vantage's story and abilities.
Return of Kings Canyon
The very first map "Kings Canyon" from Apex Legends returns, but of course there are some changes:
Locations
Where the location "Skull Town" used to be, there was a huge crater after an explosion.
This crater has now been filled in again and the new location "Relic" awaits you there.
This is surrounded by the giant bones and in the center is enthroned the huge skull, with many connected buildings – for nostalgic and fast battles.
The location "Cage" has also been reworked. The tower is now much more open and thus offers more offensive possibilities, but also less chance to entrench yourself there.
Faster decisions of the fights are the goal here.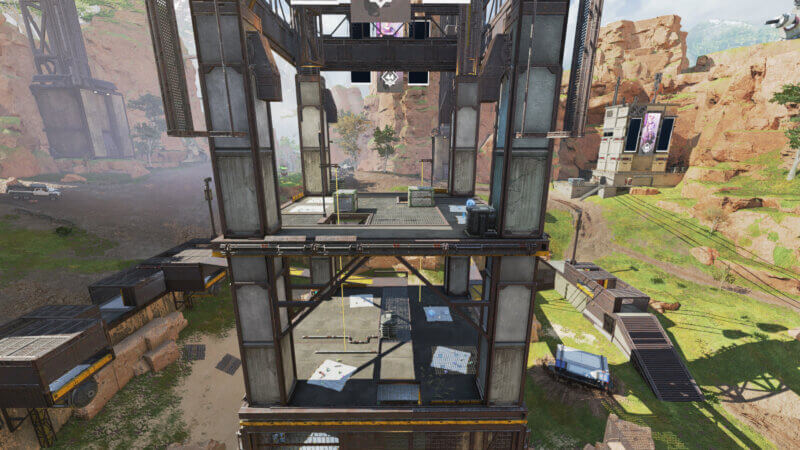 A similar thing happened with the "Hillside" location. The upper area has been opened up and now has no interior areas at all. Here, too, fights should be finished faster and be less static.
The former location "Relay" was renamed "Basin" and expanded with some more buildings and ziplines.
So even more thrills sliding across and fights on the edge of the great canyon.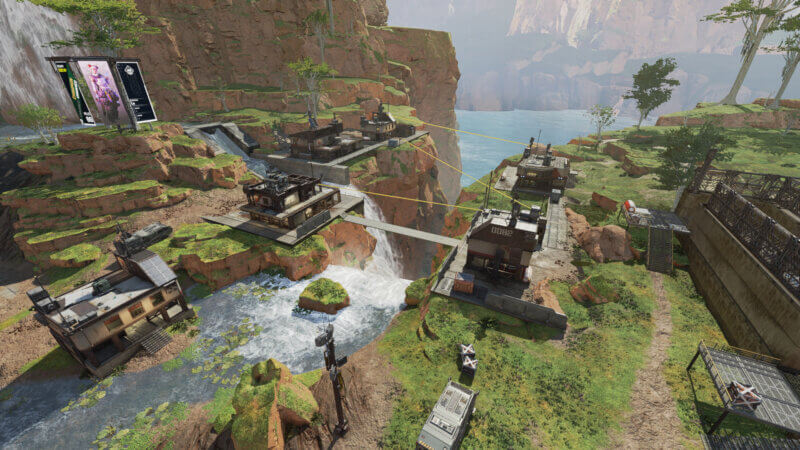 General changes
In addition to these locations, some general changes were also made to the map. For example, many passages that lead into multiple paths have been changed to lead in only one direction to make enemy movement more predictable.
Loot adjustments
Also, the loot in all locations has been adjusted to be more balanced. So places like runoff or swamps now have more loot, while the crash site now has slightly less.
However, the amount and quality of loot should feel much better and higher and has now been brought in line with the other maps in the game.
New Battle Pass
No new season without a new Battle Pass. In season 14 you can play it up again and advance with daily and weekly challenges to get rewards.
Included are skins for the legends Wraith, Caustic and of course Vantage, but also for the weapons Wingman and Triple Take – among many other cosmetic items.