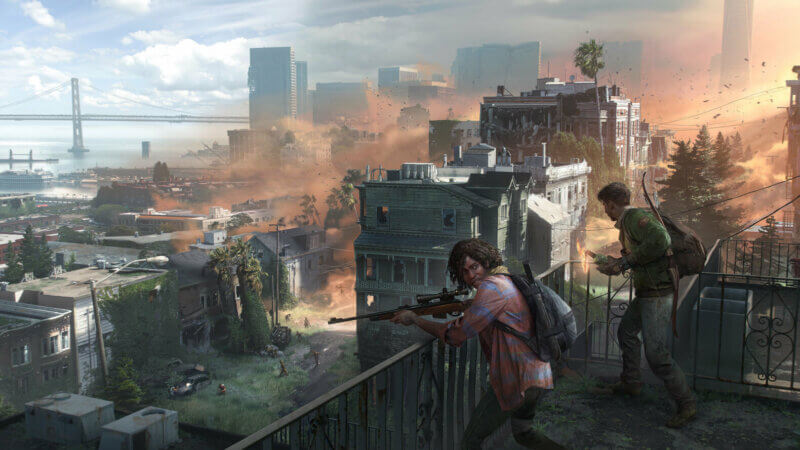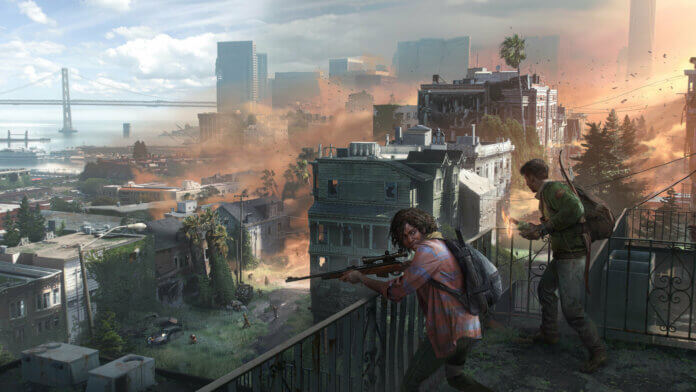 In mid-2022, Naughty Dog announced a stand-alone multiplayer spin-off in The Last of Us universe.
After that it was quiet about the title for a long time, but now it is at least mentioned in an announcement by the developers and there is also a new image of the game.
Little tidbit of info
In the outlook for the coming year 2023, the "ambitious The Last of Us multiplayer" is mentioned and Naughty Dog confirms that the game is probably still in development.
The developers don't really let us see their cards, they just say that the game will focus on the strengths of The Last of Us – story, characters and gameplay, only this time in multiplayer.
A new concept art was published for this purpose, which we of course don't want to withhold from you:

The picture shows a stranded cruise ship, in front of it a kind of tourist station and two survivors walking towards it. Of course, there is not much solid content to be gleaned from this, but the "post-apocalyptic vibe" is right here too.
There is no information on the current development status or even a release date for the game at the moment. However, there should be some more information about the game in the course of the year. We are curious!
What would you like to see in a The Last of Us multiplayer game?