The August update for Rust is here and brings an interesting new event for a monument, as well as new throwing items, lighting improvements, and more!
Unloading event at the train station
Three different new wagons can now spawn on the sidings on the map. These cannot be loaded and contain various items:
Ore wagons are filled with sulfur, iron and coal
Tank wagons are filled with simple fuel (low grade fuel)
Loot wagons contain Loot boxes
You can either connect these wagons to the small train wagon (which now has a little less power) or to the new, large lock and then drive to the station, which is now connected to the rail network.
There you can unload the wagons and get the loot.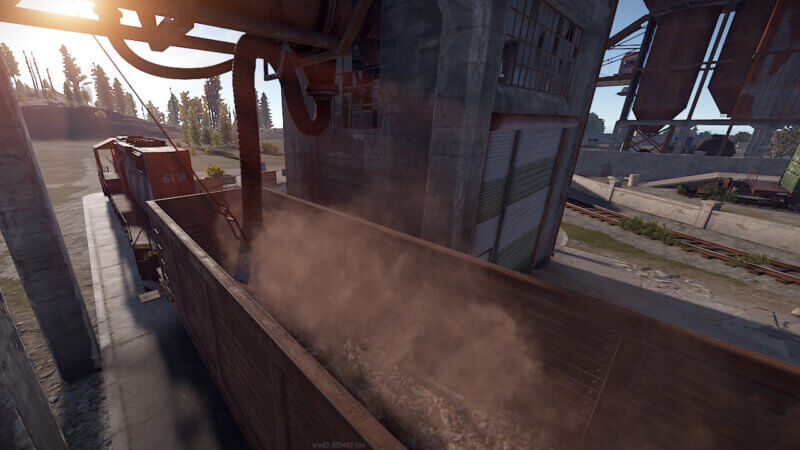 For this you will need a fuse as well as a green key card to get to the controls.
The loot is then dispensed either into the outlet at the end of the conveyor belt or into the fuel tank. The loot boxes become activated and usable once you empty the loot cart, though you'll have to go outside and loot them to do so.
In the future, other monuments will be connected to the rail system, possibly to enable more events.
Molotov Cocktails & Flashbang Grenades
There are two new throwing items that are now available in the game – the Molotov Cocktails and Blend Grenades.
Molotov cocktails can reliably block an area for a certain amount of time. They slow down movement in the area of effect and deal damage over time.
Also, they can be used to destroy wooden structures.
The flashbang is a new grenade with a short fuse and low damage. Instead, the grenade blinds the enemy and causes disorientation.
The grenade is supposed to help against the so-called "corner camping" and offer more possibilities to storm a room.
Both new items are available in the technology tree with the T2 workbench.
Lighting in forest & monuments
The game's lighting effects have been reworked once again, which should be especially visible in forest areas. In addition, the new lighting can be adjusted in the options.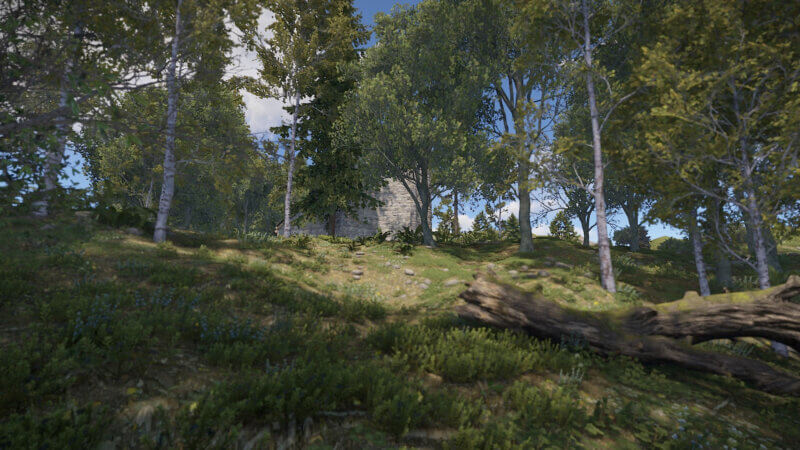 Some of the older monuments have also received a lighting overhaul. Light switches have also been added here to illuminate important places like the recycler or the repair table.
Of course, this also attracts attention, especially at night – so think about whether you want to press the light switch!
Some monuments are excluded from these innovations, as they are supposed to look abandoned and dark. These include the power plant, the harbor and the train station.
Other improvements
New Wooden Signs – The model of the wooden signs has been revised.
Scrap Tea Enhancement – Scrap tea now works longer and gives better results.
Improved cliff collision – Some cliffs should now be easier to climb.
Invalid Projectiles in Vehicle – A long known bug that triggered invalid projectiles when sitting in a vehicle has been fixed.
Client Performance Improvements – Several loadout optimizations have improved client performance.