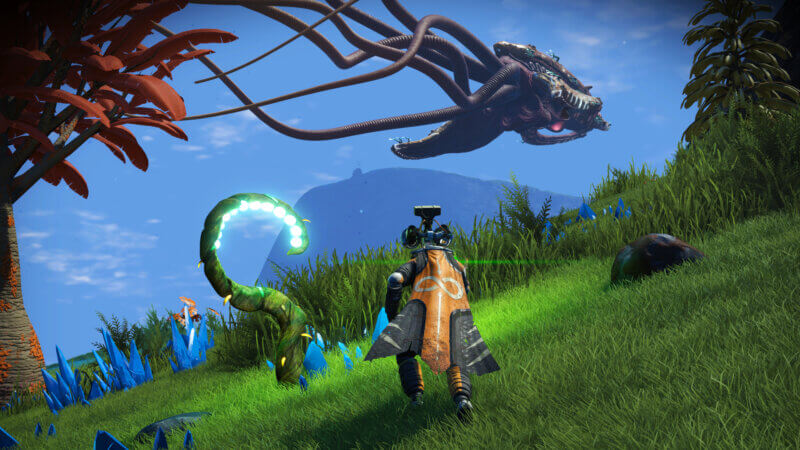 The next expedition in No Man's Sky starts today and brings two very interesting aspects to the game – a time loop and space whales!
Yes, that's right – and we'll explain to you in the following article how exactly this fits together.
Leviathans in space
The new expedition is appropriately named Leviathan – and that's exactly the name of the giant creatures that glide across the sky and through space. The Leviathans – which players quickly nicknamed space whales – are a kind of giant, organic and living spaceship.
Whereas the Leviathans have more similarities to some kind of intergalactic squid than whales – but who cares?
They are an essential aspect of the new story journey around which the now seventh expedition revolves.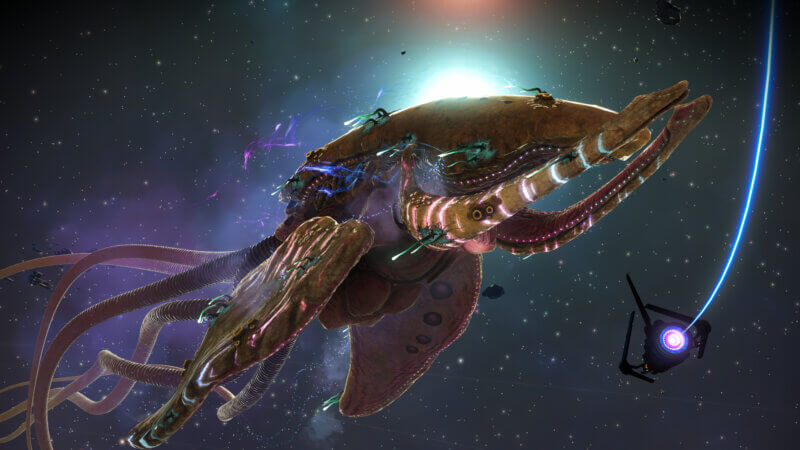 Time loop and roguelike-elements
The second interesting aspect is the time loop that starts at the beginning of the new expedition. If you die during the expedition, you'll be reset to the beginning and start all over again.
Through randomly generated elements, each time loop run is supposed to be a bit different, and the goal is to break the time loop, which somehow has something to do with the Leviathan.
As you play through the sections of the expedition you can find memory fragments, which are a sort of reminder of a previous time loop. The more players participate, the better fragments and rewards you can unlock.
The expedition is thus even a kind of global event in which all No Man's Sky players in the world participate.
At the very end, you can even add one of the giant Leviathans to your fleet – if you make it through a time loop without dying!