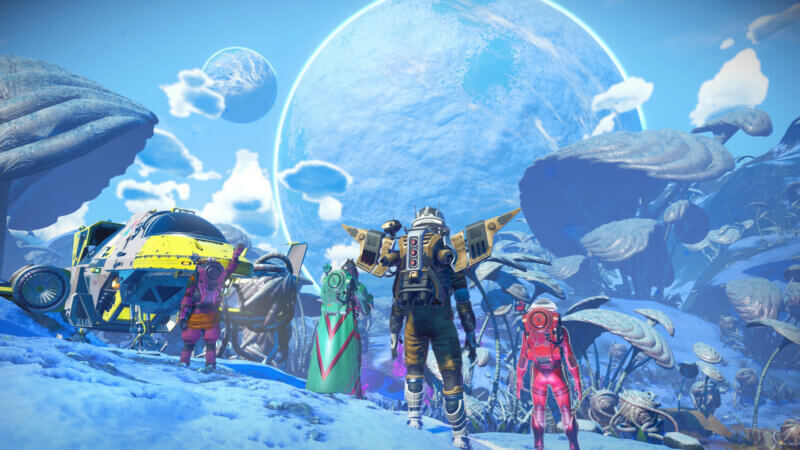 As a Mac owner, you can now also explore the infinite expanses of space – because the Mac version of No Man's Sky was recently released.
Exploring space on Mac
The Mac version takes full advantage of the Metal and Apple Silicone architectures and also runs smoothly on some select Intel Mac systems.
More specifically, this means you can play the title on the Mac Mini, Mac Studio, MacBook Air, MacBook Pro, as well as Macs with i5 processors.
This includes fast loading times thanks to the speedy Mac SSDs and stable performance without draining the battery too much, if available.
Hello Games has worked closely with Apple to achieve this.
In terms of content, you get all updates from the last seven years since the release of the sandbox title.
Cross-Save & Cross-Play
If you own the PC version on Steam, you can play No Man's Sky on the Mac completely free of charge. And those who like to switch between systems will also enjoy the cross-save feature between PC and Mac versions, as well as between Mac versions themselves.
In addition, Mac players will also enjoy the cross-play feature, which allows players from all platforms to play together: Mac, Xbox One, Xbox Series S/X, PlayStation 4, PlayStation 5, PC, and VR as well.
On Steam, the Mac version is available immediately, and on the Mac Apple Store, the release should follow soon after.
According to Hello Games, future updates for No Man's Sky will be released for all versions – PC, Mac, consoles and VR.