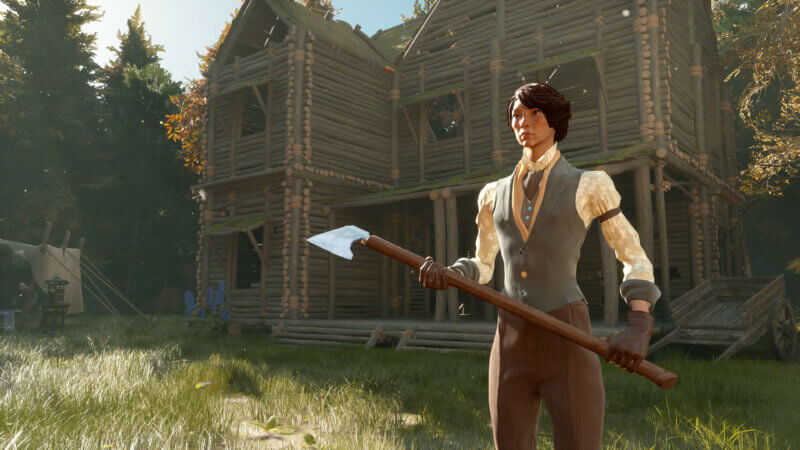 The developers of the survival crafting title Nightingale announced another postponement for their game.
Find out everything about the new release date and the background in the following article.
Nightingale to be release in fall
Nightingale did not have a fixed release date yet, but the Early Access launch of the survival title with a Victorian setting was actually supposed to take place in the second half of 2023 after a postponement.
As developer Inflexion Games has now announced, the release will be postponed once again:
In a recently published announcement, the new release timeframe is set for fall 2023, i.e. the third quarter of 2023.
Inflexion Games cites the fact that the playtest process is working well and the feedback from the testers is being implemented, but that the health of the team should not be affected.
In times where "crunch time" – overtime and overwork to meet a deadline – is a sad standard, this is probably a good reason for a postponement.
The team also wants to use the additional time to port the game to the new Unreal Engine 5.2.
Furthermore, they want to deliver the best possible result and live up to the fans' expectations.
However, Inflexion Games also noted that Nightingale will continue to be released as Early Access.
Reaction from the community
The feedback from the community for this step is actually positive throughout. Many welcome the fact that the developers are not forgetting the well-being of their employees.
Also the claim to release a little later and to deliver a better game meets very good feedback from the community after many negative experiences in the recent past.
Now it remains to be seen what Inflexion Games will achieve in the additional time – and if the claim to the game can be kept.
We will of course keep you up to date!
For more information please watch our Developer Update https://t.co/V79cPoKbq1 pic.twitter.com/1ilBYalnPH

— Nightingale (@PlayNightingale) May 17, 2023