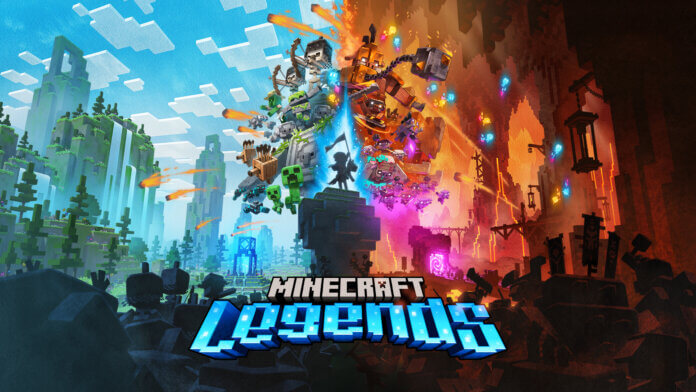 After we were already able to play a kind of Minecraft Diablo in Minecraft Dungeons, we can expect a real-time strategy spin-off of the popular block title with Minecraft Legends.
During the Xbox & Bethesda Games Showcase 2022, the announcement trailer for the game was revealed.
What Minecraft Legends is about
In the game, the Piglin, a kind of humanoid pigs already known from the main game, make their way out of the Nether into the upper world and want to destroy it.
The trailer shows virtually all the familiar creatures and monsters that we know from Minecraft, in the rush to defend the upper world.
Action RTS with co-op & multiplayer
Mojang does not promise a classic real-time strategy game, but calls the spin-off itself "Action-RTS".
You will be able to command troops as well as actively participate in the action in the third person perspective.
The developers have also already announced a competitive multiplayer mode and a co-op mode for the entire campaign.
In addition, we know that Minecraft Legends is scheduled for release sometime in 2023 and will be part of the Xbox Game Pass releases.
It is scheduled to appear in the Windows Store, on Steam and the Xbox Series X|S, the Xbox One, and also on PlayStation 4 and 5, as well as the Switch.