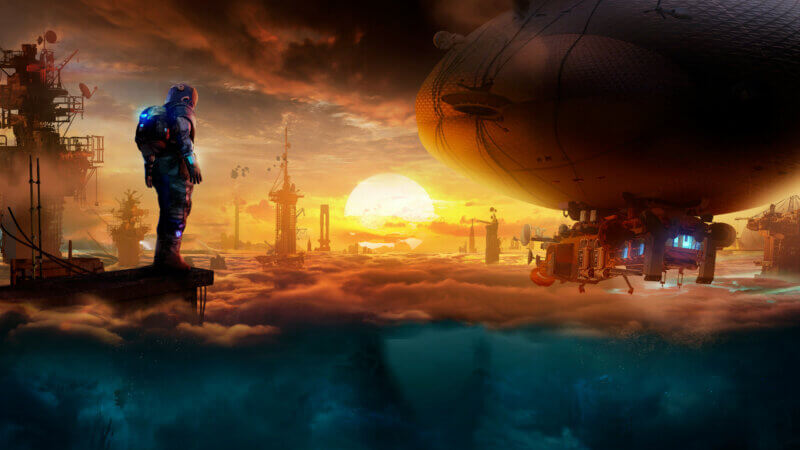 A survival game where your base is an airship that you use to travel across the destroyed Earth – here's everything we know about Forever Skies so far!
What Forever Skies is all about
The game was recently announced during the Future Games Show Spring Showcase. The first trailer describes the scenario of the game something like this:
A lone scientist desperately searching for answers after an environmental disaster where civilization as we know it on Earth has been completely destroyed.
That actually sums up the scenario of Forever Skies quite well.
Behind it is a game with classic survival elements, in which you travel with your airship from docking station to docking station, which are conveniently located mostly on former skyscrapers.
You can use the ship itself as a kind of flying base and also customize it according to your wishes.
The goal is to search for a cause and a cure for a virus on the earth destroyed by mankind, which is gradually killing off the people remaining in orbit.
Plans for co-op mode
The game will be a pure single-player title at release, but not too long after that it will be expanded to include a co-op mode for up to four players.
Survival, basebuilding and discovering stories are the most fun together.
The Early Access launch of Forever Skies is currently planned for the end of 2022. However, you can already add the game to your Steam wishlist.