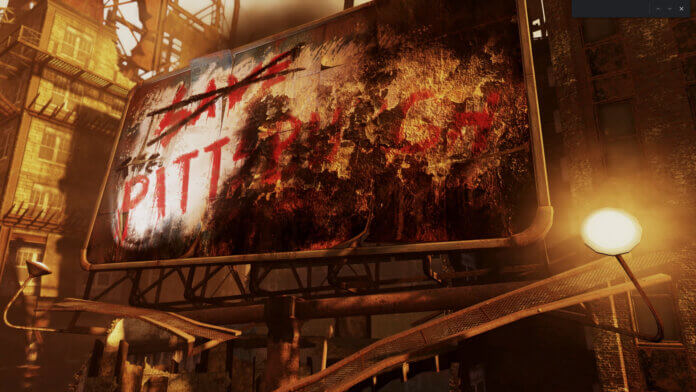 We already know since last year that in the future there will be a possibility in Fallout 76 to leave the area of Appalachia and explore other areas in expeditions.
At the Xbox & Bethesda Games Showcase 2022, the release for the update was now announced with a story trailer.
This awaits you in The Pitt
The first expedition takes you to the ruins of Pittsburgh, which is now just called "The Pitt" for short. After a call for help via radio, you'll probably fly into the area with a Vertibird and offer your help.
In addition to new missions, new loot and legendary items that you can capture, the union faction awaits you as "hosts" and raiders, monstrous troggs and other threats are waiting in the ruins of the metropolis.
In addition to the new area, there should also be other optimizations and improvements for Fallout 76 itself, such as customized equipment for all newly created characters.
The update Expeditions: The Pitt is scheduled for release in September 2022.