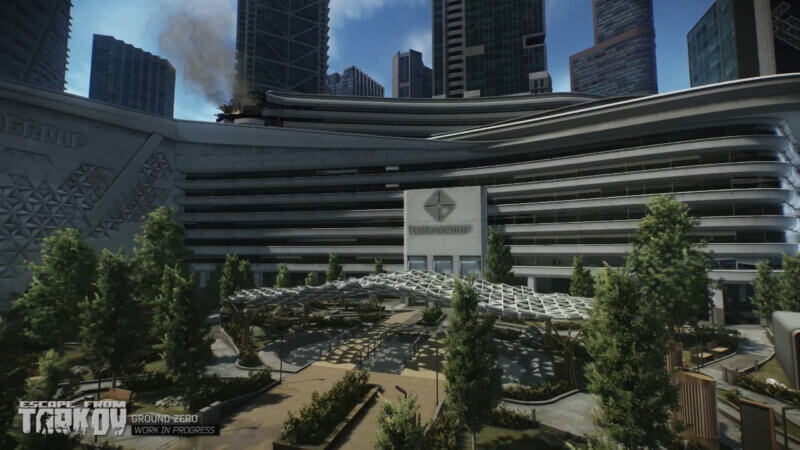 Early Tuesday evening, another edition of the TarkovTV livestream took place, in which developer Battlestate Games presented the current development status of Escape from Tarkov and Escape from Tarkov Arena.
There's new info on the release of the match-based arena version of the game and a list of upcoming content for the next major EFT update.
Escape from Tarkov Arena
Release information
The release for Escape from Tarkov Arena is still planned for the first half of December.
We are currently working on optimizations and feedback from previous testers.
Not all players will have immediate access to Arena; similar to the release of the base game, waves of invitations will be sent out.
Owners of the "Edge of Darkness" edition of Escape from Tarkov and Arena pre-orders will be the first to get access, followed by all other purchasers.
In this way, the developers want to control the load and be able to recognize and fix any bugs early on without the system breaking down completely.
New tournament at Dreamhack
Dreamhack, a large LAN event where eSports events are often played, will take place in Hanover from December 14 to 17, 2023.
This is where the next Escape from Tarkov Arena tournament is to be held, in which the learnings from the somewhat jerky tournament at TwitchCon are to be implemented.
New Year's update for Escape from Tarkov
A large part of the stream was dedicated to the upcoming New Year's update for Escape from Tarkov, which will bring some new content.
It was also confirmed that this update will include a complete wipe.
Reworked matchmaking:

This should significantly reduce matching times.

New launcher:

Revised version that also includes Arena

New location: Ground Zero:

New location in the center of the city to which only players up to a certain level (probably level 15-20) have access. Player scavs have no restriction for the map

Map update: Streets of Tarkov:

There will be more enterable buildings, there will be a BTR truck that can take you to certain points on the map and a new boss will be introduced. Further optimizations are also planned.

Map update: Shoreline:

The map is also to receive an overhaul, but nothing has been revealed yet in terms of content.

New mechanic: Vaulting:

With the new mechanic, you can jump over certain obstacles or jump up smaller ledges

New armor system with armor plates:

All armor (including helmets) will get new hit zones and armor plates that protect these hit zones. These lose durability when hit and therefore lose their protective effect.

Revision of the recoil system (maybe coming later):

The recoil system is to become more realistic and better, a first version is currently being tested internally. A test on the test servers will show whether the new system will come with the update.

"Left Shoulder Transition":

A new system with which you can briefly place your weapon on the other shoulder, for example if you suspect an enemy behind cover to your right.

New blind fire animations:

There are various new animations for blind firing with various weapons.

New place in the hideout:

The "Hall of Fame" will be a place where you can display items and achievements.

Magazine load presets:

With just a few clicks, you should be able to load magazines with saved ammunition types (example: first half high-quality ammunition, second half cheaper ammunition)

Lightkeeper services:

You will be able to buy some services from Lightkeeper. These include the support of Zryachiy, friendly cultists and the support of the Rogues for a short time.

Achievement system:

You will be able to collect in-game achievements (example: take down bosses) and they will persist across wipes.

Favorite weapons:

You can mark your weapons as favorites with the weapon preset and they will be visible in your profile. The preset can then be viewed and saved.

New player profile:

Displays different stats (total, PMC, Scav), Favorite weapons and achievements.

New weapons:

9A-91 – Compact machine gun 9x39mm
VSK-94 – Silenced sniper rifle 9x39mm
RPD – Light machine gun 7.62x39mm
RPDN – Version with folding sights

New equipment:

2 new helmets
Several new backpacks
New clothing

New quest & quest rebalancing
Timer for the Edge of Darkness version
The community has noticed a timer on the purchase page of Escape from Tarkov under the "Edge of Darkness" edition. Nikita confirmed in the livestream that this version of the game will no longer be available for purchase after this timer expires.
The version now costs a whopping €155 plus tax and gives buyers the largest warehouse in the game, more starting equipment, a better secured container and access to all DLC content, among other things.
Unity update
Originally, the update to the new Unity version was planned for the New Year's update, but the developers announced that they had decided to postpone the update to the coming year 2024 and switch directly to a current Unity version.
It is not yet clear when exactly the update will be released.
Promo codes
As in the last stream, there were once again some promo codes that you can redeem via the Escape from Tarkov launcher to get some free items:
Code 1: GROUNDZERO
Code 2: IAMMIGHTY

Items: 1x M4A1 SAI, 1x G28 Patrol, 1x Trooper Armor

Code 3: ARMORPLATES

Items: 2x ULACH Helmet, 1x AVS Rig, 1x ANA M1 Rig

Code 4: RICHANDEXPENSIVE

Items: 2x Propital, 2x Zagustin, 2x Meldonin, 2x Trimadol, 2x eTG-c

Code 5: LEFTHANDHEADEYES

Items: 1x ASEA 1x Intelligence Folder 1x Fuel Tank 100L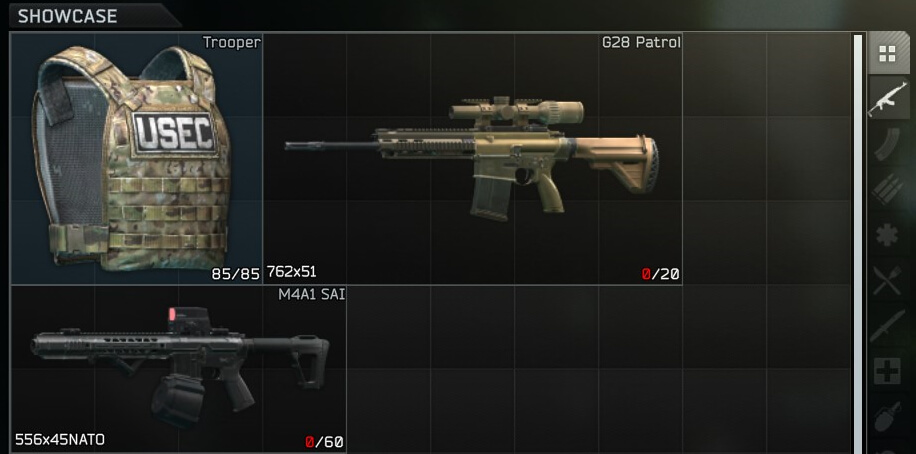 You are currently viewing a placeholder content from Facebook. To access the actual content, click the button below. Please note that doing so will share data with third-party providers.
More Information
You are currently viewing a placeholder content from Instagram. To access the actual content, click the button below. Please note that doing so will share data with third-party providers.
More Information
You are currently viewing a placeholder content from X. To access the actual content, click the button below. Please note that doing so will share data with third-party providers.
More Information