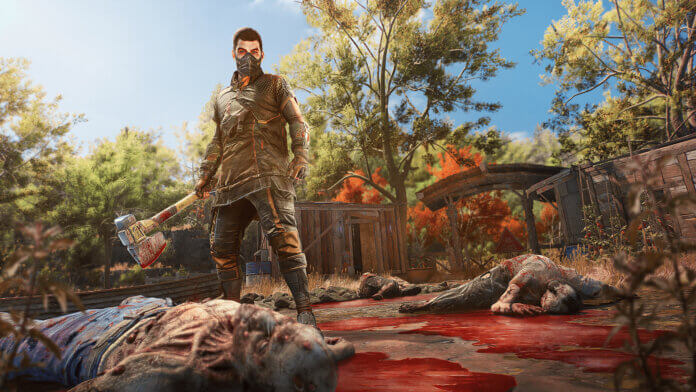 Summer in Dying Light 2 is going to be hot – and bloody! The currently running Bloody Summer event rewards you and the community for dismembering zombies and bandits.
What's in the event
The developers from Techland themselves describe the new, time-limited event like this:
The Bloody Summer event is a new and free limited-time event available in Dying Light 2 Stay Human! It's all about carnage and making the streets of the City run red with the blood of your opponents.

During the Bloody Summer event, the chances of cutting off limbs, slicing your enemies in half, and simply pulverizing them will increase highly.
Moreover, some of the Hyper Mode rules will also apply with stronger ragdolls and hit reactions.
As you can already read from the description, the chance to cut off body parts of your enemies is significantly increased and provides extra gore feeling in the game during the runtime.
How long does the event run?
The event starts on 06/30/2022 and runs until 07/07/2022, during which time you can complete the objectives and receive the rewards.
Goals & Rewards
During the event runtime there are two different goals to fulfill, for which there are of course rewards:
Participation Goal: Sever at least 1 limb during the event – Reward: Harper's Token.
Personal goal: 300 Severed limbs – Reward: Cutting Edge Axe
Global Goal: 3.000.000 Severed Limbs – Reward: Nightrunner Outfit
To check the current progress of the objectives and collect the rewards, all you have to do is log in to the Techland GG event page and press "CLAIM" on the objectives.
Then the next time you log in, you should find the items in your storage.