There is a new stable update for DayZ – and this time it brings rather unusual content for the zombie survival title into the game.
Update 1.21 brings medieval weapons and armor to Chernarus.
Crossbow, knight armor and sword
Crossbow & Bolts
Most players will be happy about the new crossbow in the game. At least since "The Walking Dead" we know what an effective weapon it can be, provided you know how to use it.
The crossbow in DayZ comes in different variants and colors and can be equipped with different sights.
The bolts can either be found or made as an improvised variant. You can also pick them up after firing them, but they lose durability with every shot.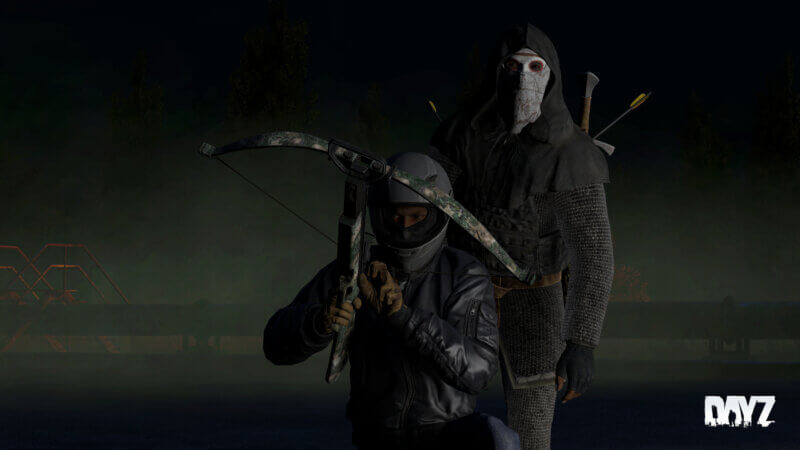 Knight armor, sword & mace
In addition to this weapon, which is still used in the modern world, a complete set of knight's armor also comes into the game with the update.
An armor set consisting of breastplate, Nordic helmet, chain mail, chain pants, boots and woolen gloves will let you fight the zombie apocalypse as a knight.
You'll also find two new melee weapons in the game, the sword and the mace.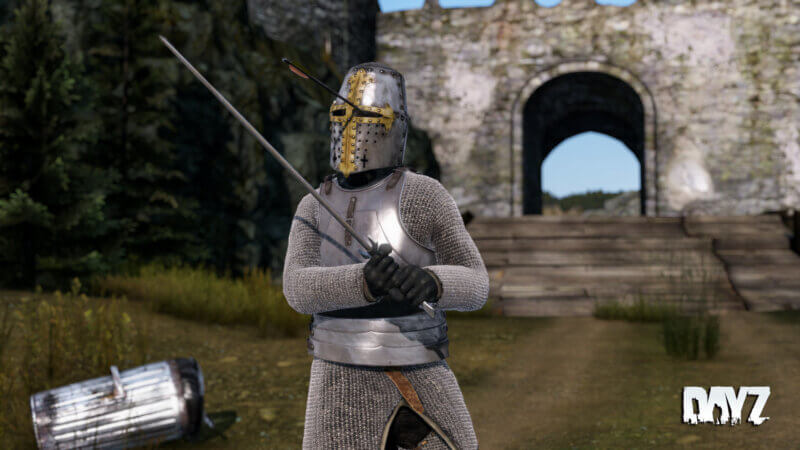 Improvements & Fixes
Besides this new content, developer Bohemia Interactive has also improved and added some other things:
There are now tips in the loading screen.
A new indicator informs you about a slight leg injury.
A sound indicator now tells you when you are about to die of thirst.
When your character spawns, it already has some items on the quick access bar.
Thrown items and moving vehicles should now move more smoothly.
The brightness of the user interface can now be adjusted.
Of course there is also a video of the new stable update 1.21, which shows you the new content in action: