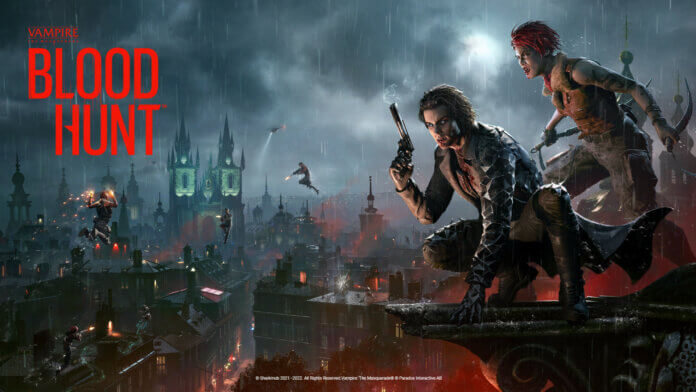 After the successful playtest, there is now a fixed release date for Bloodhunt, the free Battle Royale in which vampires hunt each other.
With a short announcement, the developers announced the date today on all channels.
Release date & first content
According to the announcement, Bloodhunt will be released on April 27, 2022 and will then be available on PC via Steam and on the PlayStation 5.
The game itself will be Free2Play and will be monetized through cosmetic items and a Battle Pass, which will also be available with the release.
During its playtests, the game already enjoyed great popularity among the players themselves and in various streams.
So fans won't have to wait long for the final release, even though Bloodhunt certainly didn't choose an easy time slot shortly after the releases of big titles like Horizon: Forbidden West and, of course, Elden Ring.
Bloodhunt – In a nutshell
For all those who haven't heard of Bloodhunt yet, here is a compact summary:
Bloodhunt is a battle royale set in the universe of the RPG series Vampire: The Masquerade.
After a military organization has attacked and routed the vampires, in Bloodhunt you fight against these military troops (PvE) as well as against other vampires (PvP) for supremacy in Prague, the capital of the Czech Republic.
The game mixes very fast and also vertical movements with classic shooter elements, supernatural abilities and interesting interactions, such as humans you can suck for various bonuses.
You'll be able to play different vampire archetypes with various abilities and gradually unlock new weapons and customizations for your character.